As a Professional Organizer, I love simplicity. I thrive when minimizing, streamlining, and simplifying. That's why I always keep an eye out for products that truly simplify your life. I've learned that the types of products that make a difference and improve your life aren't always easy to come by.
Although I recommend buying quality over quantity, I've come to realize that there is real value in affordable items too. Many products that simplify your life are also products that not only save you money in the end but also save your most precious resource – time.
Because let's face it, life is complicated and we're all looking for ways to simplify it. That's why I've compiled this handy list of useful products. Each is designed to make your life easier by simplifying your daily routines, making entertaining a breeze, or just adding some functionality to your décor pieces.
Disclaimer: This blog post may contain affiliate links. Keep in mind that I may receive a small commission at no extra cost to you when you click my links and make a purchase. However, this does not impact my opinion in any way. I only promote brands I believe in and products that I use and love myself. I try my best to keep things fair and balanced to help you make the best choice for you.
Beautiful Baskets
Baskets are not only great for storage but add an element of design to any room. This is why beautiful baskets are one of my favorite storage and organization products. These handy containers allow you to keep everything together while also adding to the overall aesthetic of your home. A product that's both functional and aesthetic is definitely ideal for simple living. Best of all, baskets are super versatile. You can have them out in plain sight or store them away in drawers and closets. Regardless of where you put them, baskets give you designated storage space and a way to deal with clutter.
Recommended Reading: How to Quickly Clear That Clutter From Your Life
This list of decorative baskets is an organizers dream:
This large galvanized and textured metal basket is super sturdy and given extra flair with the bronze/copper highlights on the rim and handles. With a metallic and shiny look, this basket will complement any home with a farmhouse look or wood element. This versatile basket can be used for absolutely any purpose such as storing newspapers and magazines or even wood. Although it's metal, the basket is quite lightweight making it both functional and fashionable.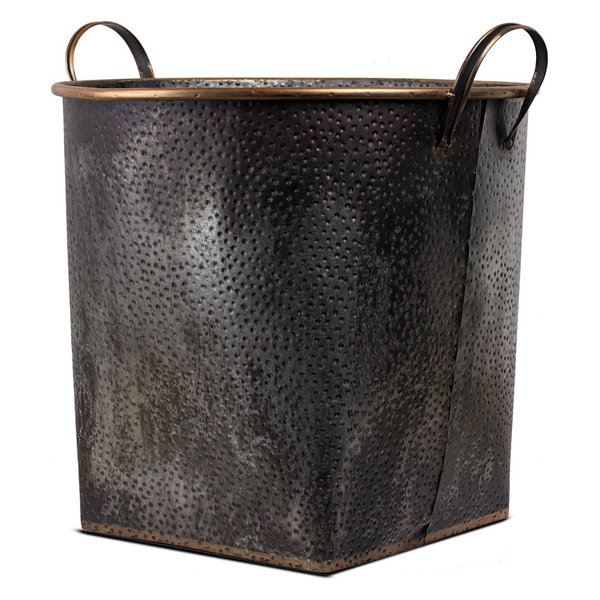 This gorgeously woven storage basket is the perfect accent to add to your home. Made from Burmese rattan, this natural and sustainable product has a tight weave that's very durable. Each basket has been hand-made and comes in three different colors which means you'll definitely find one that suits your style. Since these handy baskets come in different sizes, they can be used for a variety of organization, display, and storage purposes. A stunning alternative to the plain rectangular basket is the Artifacts Rattan™ Scallop Rectangular Basket.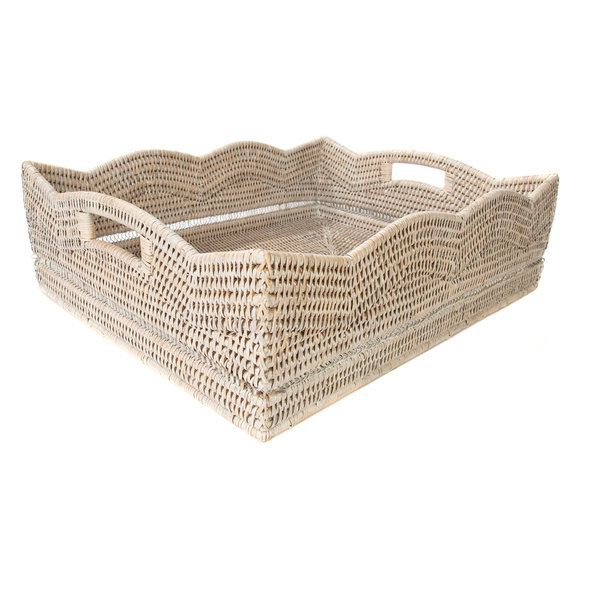 This cute but sturdy canvas storage basket is the ideal way to organize your mud room. Use it to store away hats, gloves, scarves, and anything else you may need to grab on your way out. Crafted from heavy-duty canvas for everyday use this basket also has double side handles that make moving it easy. The black on white styling makes this basket fit in anywhere and is sure to spruce up your entryway.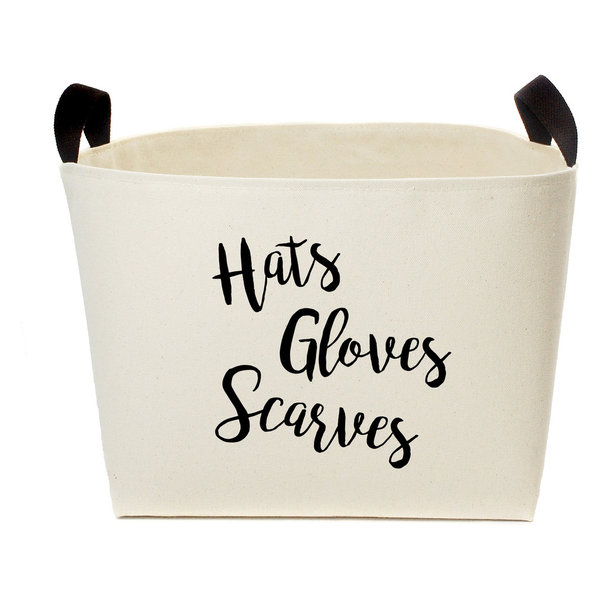 This stylish and versatile basket comes in a variety of colors to suit your personal style and home décor. The braided construction creates a lovely pattern that will only work to enhance the beauty of any room. Place it under a side table in the living room and fill it with rolled-up throws that are within easy reach from the couch. However, this pretty basket is suitable for any room and for storing just about anything.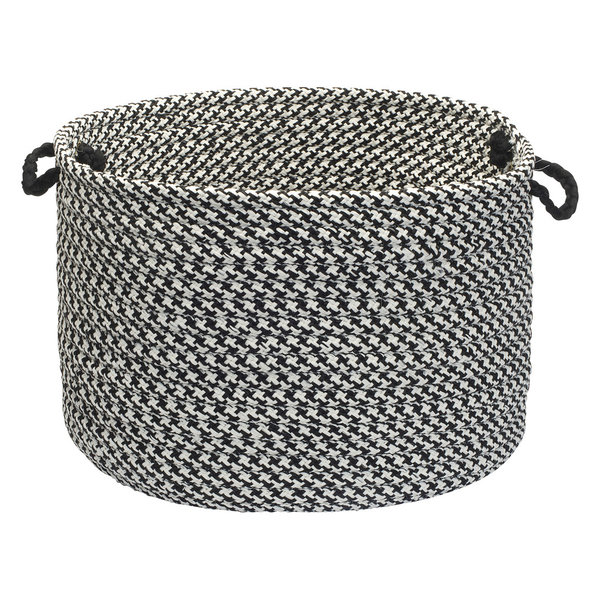 Clever Kitchen Appliances
Your kitchen is a well-used space so simplifying it with useful kitchen appliances will have a positive effect on your life. Make the heart of your home a place that you enjoy being in by introducing some quality products. Traditional kitchens have been revolutionized as technology improved making each smarter and more useful than the next. With these gorgeous yet handy kitchen appliances, you'll once again find a love for cooking and baking. Plus, these pieces are pretty enough to improve the look of any kitchen.
This stunning tilt-head stand mixer is the perfect addition to any kitchen. If you love to bake, then this is the appliance for you. The 5 quart stainless steel bowl is large enough to mix up to 9 dozen cookies or 4 loaves of bread in. With ten different speeds this mixer can be used for any recipe and all ingredients. Choose from over 20 different colors to match your kitchen design and personality. Best of all, the power hub can be converted into a culinary center that works with ten other attachments making this the most versatile kitchen appliance you'll ever own.
Precision Gooseneck Kettles
All 3 of the Precision Gooseneck Kettles are worthwhile purchases. Their unique gooseneck spouts combined with flow rate settings ensure a consistent and controlled pour. Choose between the traditional stovetop option, the regular electric option, or go high-tech with the digital option. Either way, you're sure to have a quality kettle. They all come with a built-in thermometer and the sleek stainless steel body has a spectacular design that will suit any kitchen.
Recommended Reading: Insanely Easy 3-Ingredient Recipes That Will Surprise You
Gorgeous Glasses & Tableware
Although it may not seem like glasses and tableware can simplify your life, these necessary items can sure make a difference. As I mentioned, I'm all for buying quality products. But when it comes to these types of regularly used items, I usually look for affordable quality. What's the use of buying beautiful tableware and glasses that you can't use on any given night? There's less worry about breakage because they're not costly and you can enjoy them any time – not just when entertaining. Simplify your life by adding affordable quality items to your home instead of pricey wares that get stored safely and never see the light of day.
Dollar Store Glasses
When it comes to glasses, Dollar Tree has so many great choices. For a lovely set of glasses, I use both the 14 ounce Aztec Heavy-Based Old Fashioned Glasses and the 16 ounce Aztec Heavy Base Glass Coolers. I also love the simplicity and clean basic look of the Thick-Bottom Clear Glass Coolers and the striking look of the Thick-Bottom Smoked Glass Coolers. The Brighton Glass Cooler has a more sophisticated and formal style for special occasions and not everyday use. And, the Blue Ombre Glass Coolers are different and a great way to add a splash of color. Finally, the Simple Stemless Wine Glasses serve double duty as they can easily be used for either red or white wine as well as other drinks such as seltzer, tomato juice, or soda. With so many different styles to choose from at such affordable prices, you can stock glasses for any occasion.
Dollar Store Dinnerware
Dollar Tree has just as many terrific tableware and dinnerware choices available. My absolute favorite is their Classic White Round and Square Dinnerware Collection. I love white dinnerware because it's so flexible and goes with everything. It's timeless. For something more fun and whimsical I whip out the Sunflower Dinnerware Collection. This bright and beautiful stoneware collection is great for summer festivities. Finally, I always suggest having some melamine plates on hand for occasions that call for child-friendly dinnerware. My top choice is Wide-Rimmed Round White Beaded Melamime Plates in assorted colors.
Closet Co-ordination
A well-organized closet will most definitely simplify your life. Honestly, it will transform your life. Can you just imagine opening your closet each morning and being able to easily see exactly what you have to work with? An organized closet makes selecting your clothes much easier. Now, when it comes to keeping your closet organized, less is more. A capsule wardrobe will truly simplify your life. But you want to make sure the quality clothing you do have is organized well and stored neatly in your closet with the right hangers.
Recommended Reading: The Best Ideas for Organizing Your Closet
If you're looking for quality products that will help you make the most of your closet space; especially if you're short on shelving, then I suggest investing in well-made hangers. The type with rounded shoulders designed to protect the shape of your clothing. All Hung Up Hangers are kind to the earth and won't end up in a landfill. They're also super sturdy with a slim profile that conserves space. These pretty hangers offer a fresh and updated look for any closet. Whether you use them yourself or add them for a special touch in your guest bedroom or vacation home, these hangers are made to last.
Simplify Your Life With Intention
One of the best ways to simplify your life is to be intentional. With your time and your purchases. The truth is that certain items help to simplify our lives whereas others become clutter. So how do you differentiate between the two? Well, if you don't love it or use it, then you don't need it. Products that simplify your life serve a purpose. The purpose can be functional, aesthetic, or even sentimental. When something checks two or more boxes, even better. It's all about being intentional about your purchases.
Recommended Reading: A Quick & Easy Guide to Simple Living
Buying a product that simplifies your life is wonderful. Usually, this special item serves a specific purpose and can actually replace one or more other items. Learn to let go of what no longer serves you and fill your life only with things that help to improve your lifestyle.
What item helps to simplify your life?
PIN IT FOR LATER: